About DataXenter
DataXenter was established in 2009 with the aim of allowing customers to benefit from the sustainable and modular data center concept, developed within the Ocom Group.
The starting point for the concept development was a short time-to-market for a completely new data center with the lowest possible energy usage (PUE < 1.2). DataXenter's modules allow you to create a fully operational data center within 3 months at the lowest TCO
Complete datacenter
DataXenter designs and manufactures modular data centers, that consist of modules of pre-fabricated base units. You can always add more modules to your data center, enabling you to start small and expand as business grows. Depending on the situation and requirements the modules can be fitted with high-grade (adiabatic) Eco-Cooling and UPS systems. This ensures all the elements are available for a professional, economical, reliable and safe data center.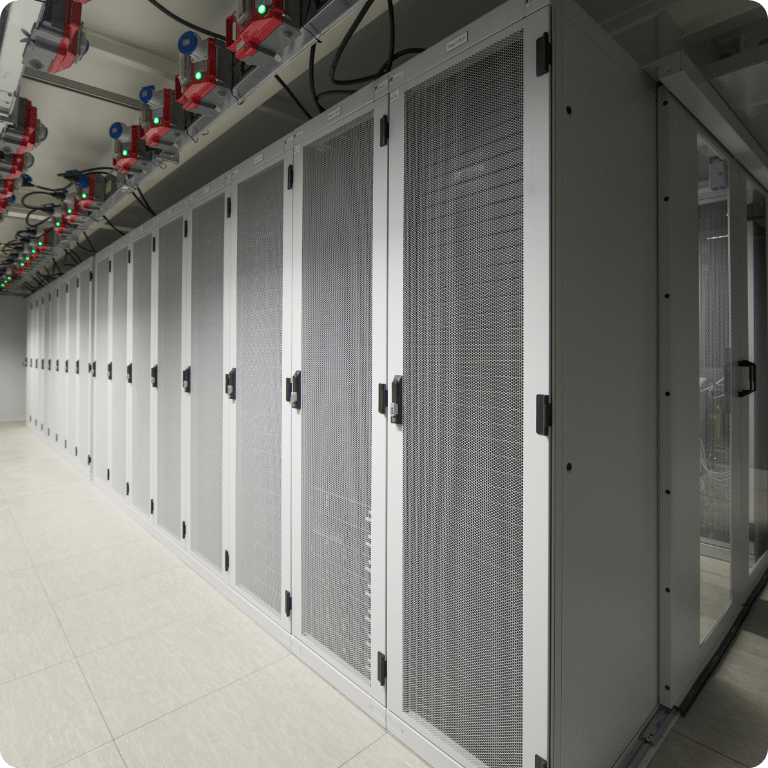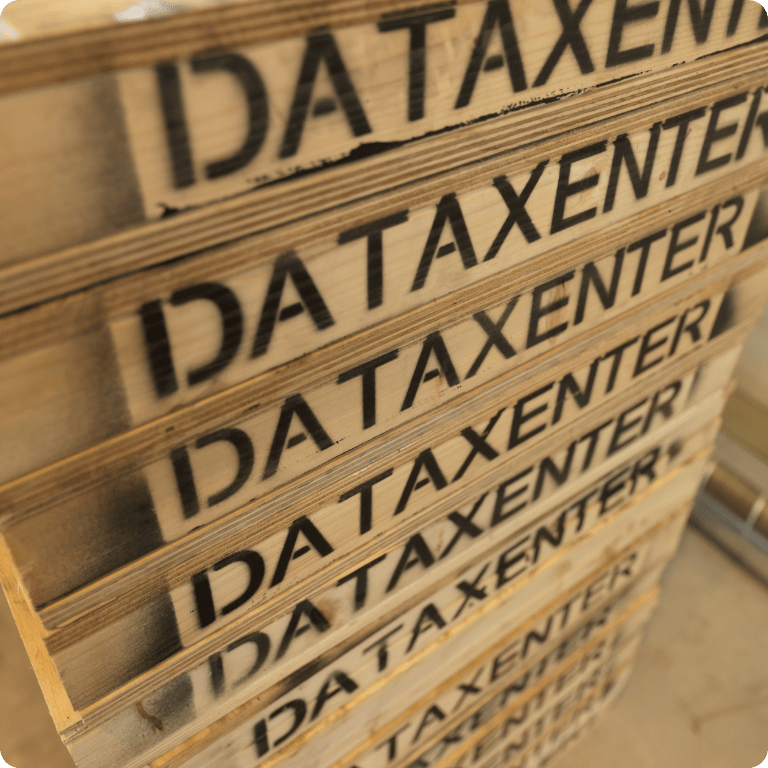 Worldwide delivery
DataXenter is your partner for scalable modular data centers. DataXenter works with state-of-the-art equipment, offering turn-key solutions anywhere in the world.
Vision
DataXenter's ambition is to become the market leader in the design, construction and management of sustainable modular data centers. 
Mission
DataXenter designs, builds and manages sustainable modular data centers for its customers on a project basis. We employ a standardized and perfected blueprint that enables us to deliver a complete data center within a very short period of time. Thanks to the modular design, this can always be tailored to the customer's wishes. 
Core values
Professionalism
We strive to operate and communicate with integrity at all times, offering customers a level of support and care that we are proud of.
Innovation
Is the driving force of our company. We aim to be one step ahead through developing products and solutions that fit our customers' demands, both now and in the future. Internally, we actively encourage our employees to present new ideas and develop them into innovative products.
Transparency
Our transparency starts with our communication efforts, ensuring that both our employees and customers are kept up to date of new developments where possible.
Respect
We treat customers and fellow employees with the respect they deserve, to develop and nurture important relationships. We understand the impact and importance we have on our environment and strive to reduce our carbon footprint through company-wide initiatives.
Engagement
We value the commitment of employees to their work and the delivery of the best service possible to our valued customers.
The benefits of DataXenter
As DataXenter builds using a modular concept, a data center can be operational within just a few months. There is no need to decide up-front how large your data center will be – you can simply expand it with modules covering 72 m2, as and when required.
The modular concept offers more benefits:
Short time-to-market; you can be operational very quickly
Expansions can be implemented with no downtime of previously installed modules
Data centers can be set up with a relatively low initial investment or through leasing
Low TCO (Total Cost of Ownership) thanks to very low power consumption
Strong green credentials thanks to high energy efficiency (low PUE <1.2)
Modules easily fit into existing buildings
Short time-to-market
When you choose to build your data center using DataXenter modules, you can be operational within 4 months.
Expand without any downtime
Our modules have been designed to operate autonomously. An expansion can be implemented without any downtime of modules that are already operational. 
Low initial investment
For a relatively low investment you can set up your own data center and then expand it as  business grows. We also offer an operational lease facility, together with a large bank, so that investments don't hamper your growth. The lease package is available on a monthly lease fee.
Low Total Cost Ownership
DataXenter uses adiabatic cooling to cool the IT modules. This results in a very low PUE, and hence low energy costs. This forms the basis for solid and profitable operations and a  competitive advantage for your business. DataXenter's modules allow you to plan and set up your data center using all space available, enabling you to get the most out of your floorspace.
Green credentials
Adiabatic cooling means that air-conditioning is not used, which results in lower energy usage and does not use environmentally unfriendly coolant. 
Cookie statement
A cookie is a small amount of data (a small file) sent to your computer by a website. In general, when you visit the DataXenter website, cookies will be placed on your device that help DataXenter to provide you with a good browsing experience and also allow DataXenter to improve its website. More specifically, DataXenter's website uses cookies for the following purposes:
Functional Cookies. The DataXenter website also places cookies on your device to make navigating the website easier. These cookies are used to allow the website to remember choices you made and provide for enhanced, more personal features. For instance, these cookies can be used to allow you to return to a previous page.
Web Analytics. The DataXenter website uses Google Analytics, a web analytics service provided by Google. Google Analytics places cookies on your device to help distinguish between different visitors and to analyze how users use the DataXenter website. The cookies placed by Google on your device are used to collect certain information, such as the date and time that a user visits the DataXenter website, the number of times a user has visited the DataXenter website and the website that has directed the user to the DataXenter website. More information on the use of cookies by Google Analytics can be found on Google's website.
You may refuse the use of cookies by selecting the appropriate settings on your browser. Please note that if you do so, you may not be able to use the full functionality of the DataXenter website.